College services and instruction have transitioned remotely. Please visit our COVID-19 website for current information.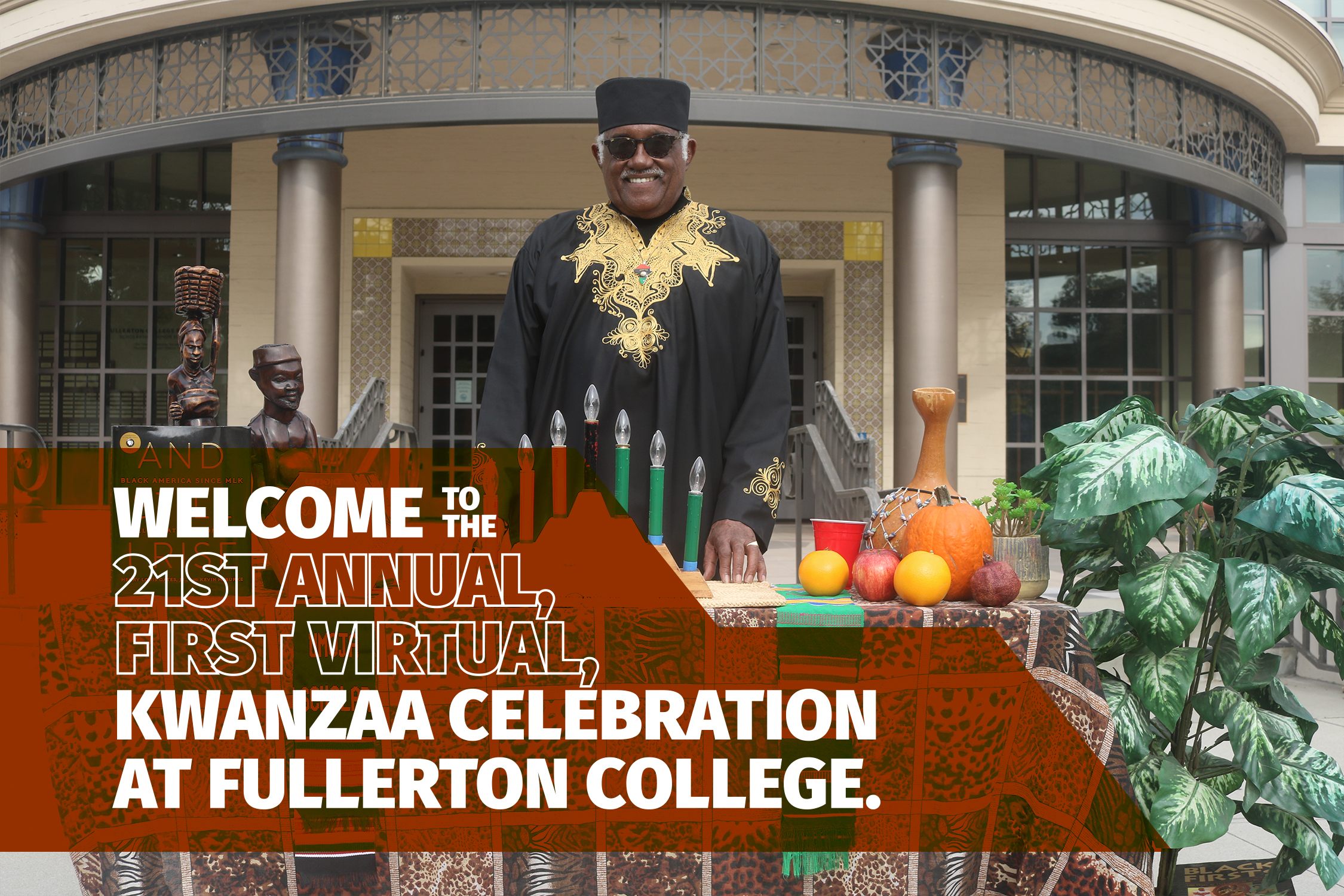 This year we honor Ujamaa (cooperative economics). In these videos, you will learn about Kwanzaa's history and what Ujamaa and the holiday mean to the community.
We hope you enjoy the singing, libation ceremony, and sharing of the principles from our wonderful Umoja Community, consisting of scholars, faculty, staff, managers, and alumni.
Let the celebration commence!
Dedicated to Student Success!
The Umoja Program is designed to provide essential educational support and services to increase the academic success, retention, degree completion, and transfer rates of African-American and other students enrolled at Fullerton College. We accomplish this through monthly workshops, academic counseling, and mentoring. Our aim is to develop a sense of "community" among African-American students, other students, faculty, staff and administrators.
Never miss an event!
Follow us on Instagram!